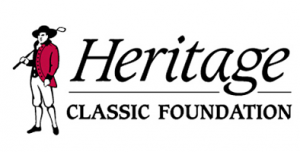 Since its inception, the driving force behind the Heritage Classic Foundation has been to improve lives. Every dollar of profit generated by the RBC Heritage and The Players Amateur is distributed to charitable organizations.

The SPWAR is the largest, most comprehensive, most timely updated, and most accurate ranking of amateurs in golf history covering over 4000 events and over 12.000 amateurs included worldwide; the gold standard of amateur golf rankings.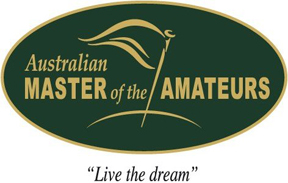 The Players Amateur Champion is extended an invitation to participate in the next year's Australian Master of the Amateurs Championship played at The Royal Melbourne Golf Club in Melbourne, Australia.
2017 CONTRIBUTORS
Current as of 7/10/17
PLATINUM
Greg & Susie Voetsch
GOLD
Paul & Margaret Norris
SILVER
Dave & Mary Linda Bianchi
Gene and Ellen Schraeder
BRONZE
Budget Blinds
Brian & Tedde Finnerty
Dr. William Hancur
Jack & Diana Haran
Bob & Deb Linman
Tom & Vita McKnight
Muthig Environmental Inc.
Bill Nimmer
Tony Nimmer
Maury Ore
George Pace
Bob & Deb Parlanti
Ron Soldo
Ealon & Ann Thompson
Terry Tolerton
COBALT
Richard Rothbard
PATRON
Brian & Cathy O'Shea
PRODUCT SPONSORS
Beam Graphix
Coca-Cola
E-Z-Go
Hilton Head BMW
Michelob Ultra